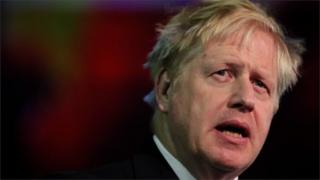 Boris Johnson has said he will run for the Conservative Party leadership after Theresa May stands down.
Asked at a business event in Manchester if he would be a candidate, the former foreign secretary replied: "Of course I'm going to go for it."
Mrs May has said she will resign once the House of Commons backs her Brexit deal with the EU.
Several senior Conservatives are expected to enter the contest.