In a nutshell: A contemporary, stylish resort with quirky extras and its own private beach
Price point: ££
The neighbourhood
Set on a private peninsula on the Aegean coast, with a private beach and top-notch facilities, Lux* Bodrum is somewhere you go to enjoy the hotel, rather than to simply use as a base for exploring the surrounding area.
That said, the location is convenient and accessible – a half-hour drive gets you to the city of Bodrum, while it's an even shorter journey to the airport via winding country roads through the pine tree-filled countryside.
The look
Spread out over various levels, the hotel is sleek and modern – think urban chic with bright, coastal accents. Floor-to-ceiling windows in the lobby offer gasp-inducing sea views, while fun touches around the resort keep things fresh, from the classic British red phone box which allows guests to phone home free of charge, to the tree of wishes, where you can write a wish on a piece of paper and tie it to a branch.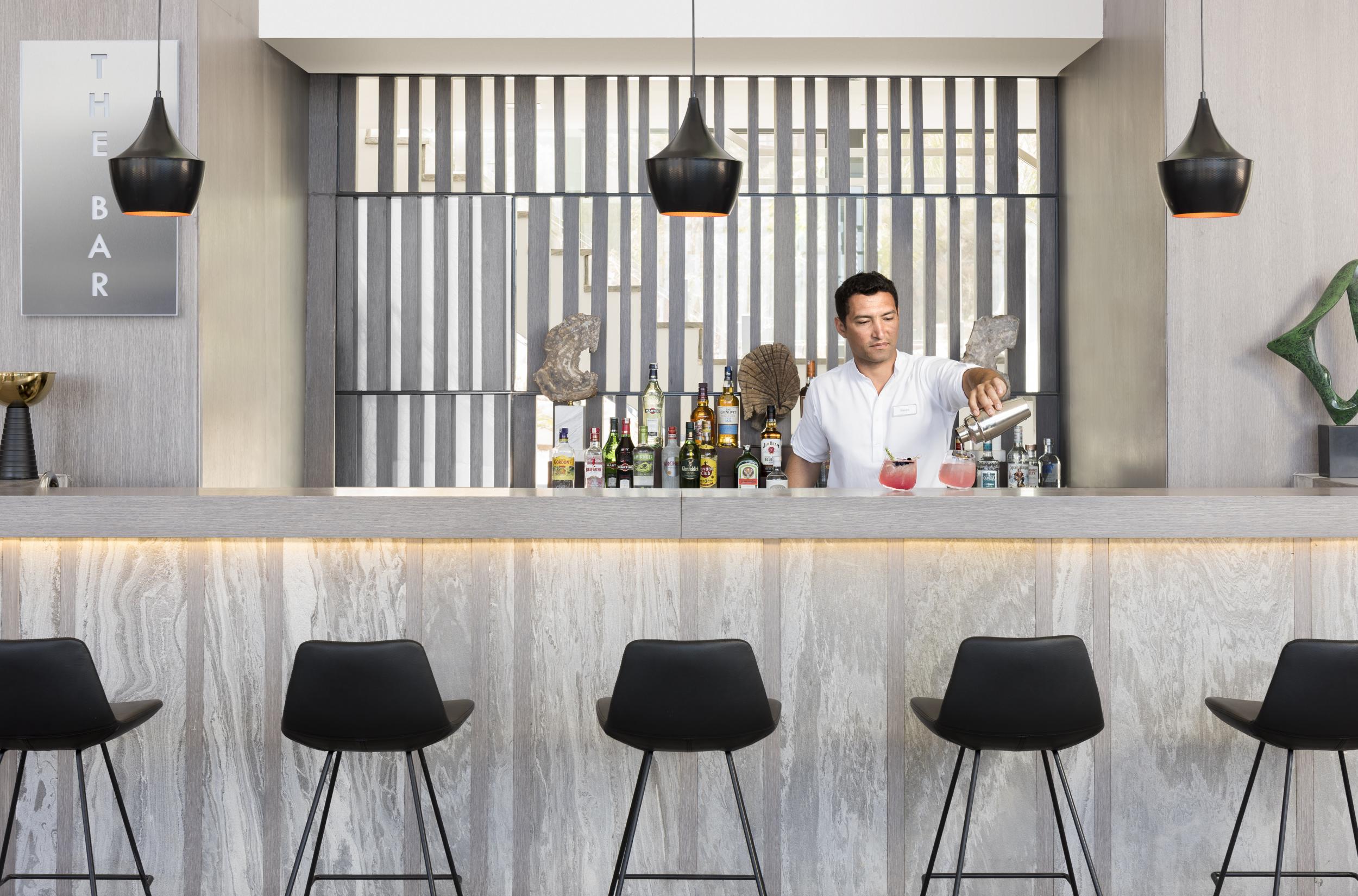 The vibe
Given the resort had just opened when we visited it was actually busier than expected, but still felt quite quiet, with guests keeping themselves to themselves. The glossy clientele were generally well-turned out at all times – this is a place to see and be seen.
Service was attentive and there were plenty of charming traditional touches: staff carry out a ritual of pouring a jug of water onto the ground outside after someone leaves to say "get home safely and come back soon."
And Ibrahim, the front desk manager, was one of the nicest men I've ever met – he seemed genuinely sad we were leaving as he gave us our farewell bracelets upon checking out.
Bed and bath
There are private villas available as well as standard rooms. We stayed in a spacious seafront room, where the balcony – complete with power socket and comfy chair big enough for two – offered breath-taking ocean views.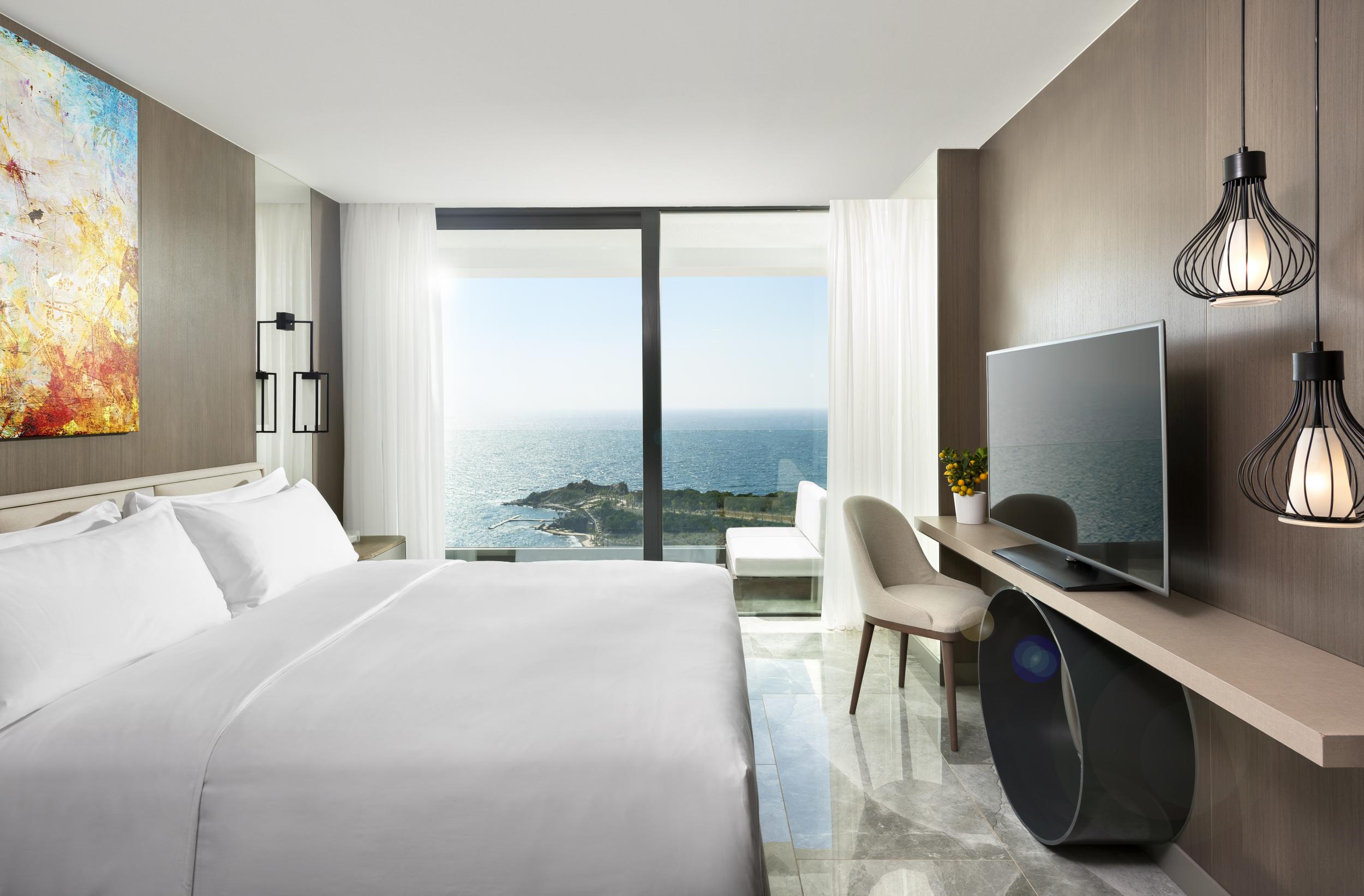 The neutral colour palette of the interior meant the room felt like an oasis of calm in contrast to the heat outside, while the bathroom offered a powerful shower and Lux*'s own-brand toiletries.
Food and drink
There are two restaurants at Lux* Bodrum, as well as a café and bar.
Stella is the more formal eatery, where we enjoyed aperitivo at sundown followed by dinners of seared tuna, braised veal shank, aubergine parmigiana, chicken with couscous, prawns and lobster.
Stella is also the location for the impressive buffet breakfast, where diners can sit outside on the terrace or stay inside. There's a huge selection of dishes, from tahini, dried figs and Turkish pancakes to scrambled eggs with vegetables, cheese, cereals, breads, porridge and the sweetest freshly squeezed orange juice.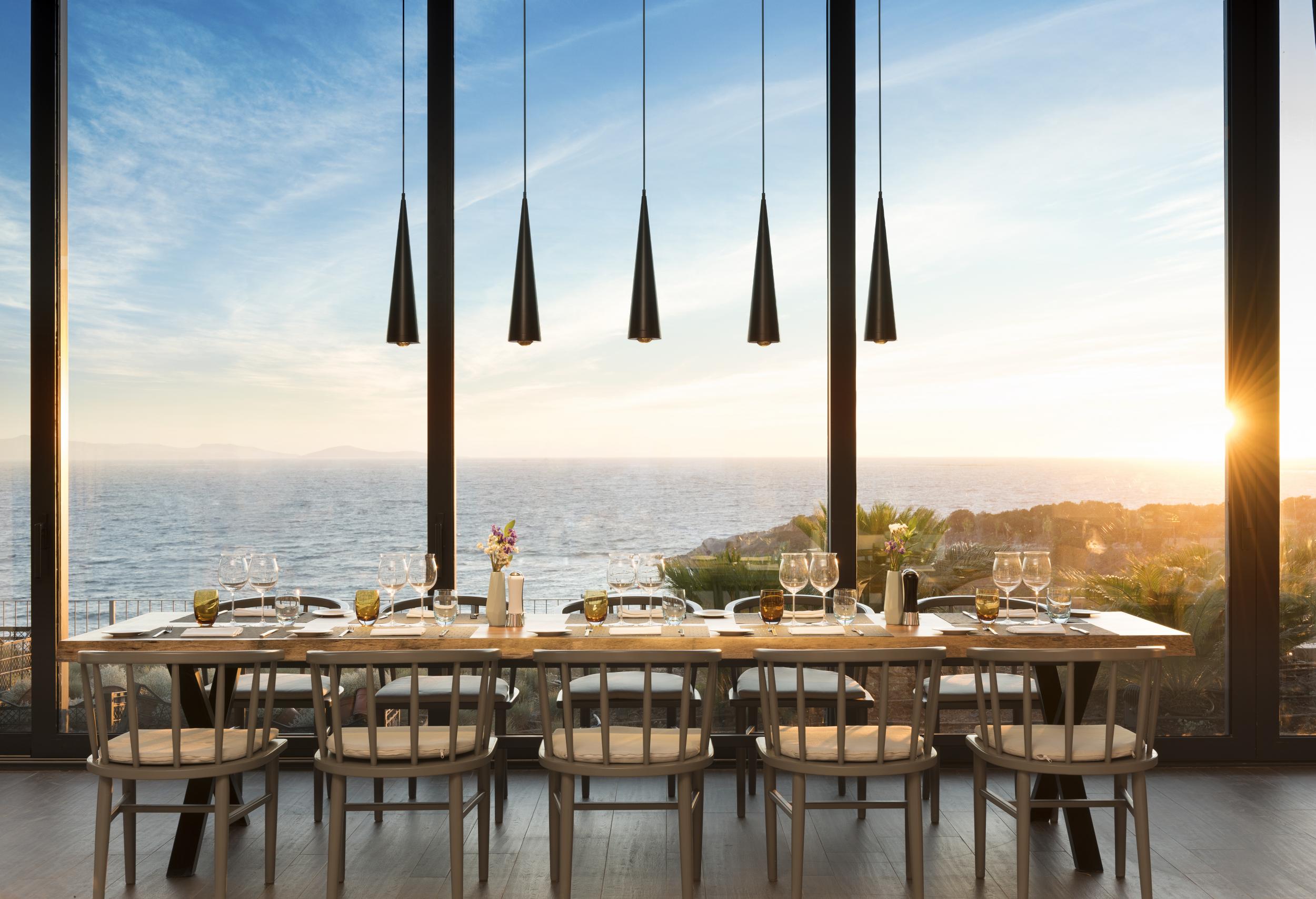 While the main breakfast buffet was available till 10.30am, the so-called "small breakfast" – a more select range of items – was left out until 1pm, meaning guests can have a lie-in without sacrificing brunch.
Beach Rouge is the resort's beach-front restaurant. With DJs, a bar and a more relaxed vibe, the hope is that it'll evolve into a trendy nightlife spot, but it was somewhat subdued when we visited. There was a good choice of well-cooked options, with everything from traditional Turkish pide and mezze to truffle pizza and beef kebabs.
Pools, spas and public areas
With a private beach on the doorstep, it's all too easy to spend the days doing little more than diving off the pier into the sea and sunbathing on one of the many stylish lounging options dotted around the sand. There are cabanas available to rent too, drinks can be ordered from your lounger and free towels are provided.
However, make sure you find time to visit the infinity pool – it's not huge but certainly worth a dip if only for the ubiquitous Insta-pose. There's also a small but well-equipped gym with dreamy ocean views, plus a spa.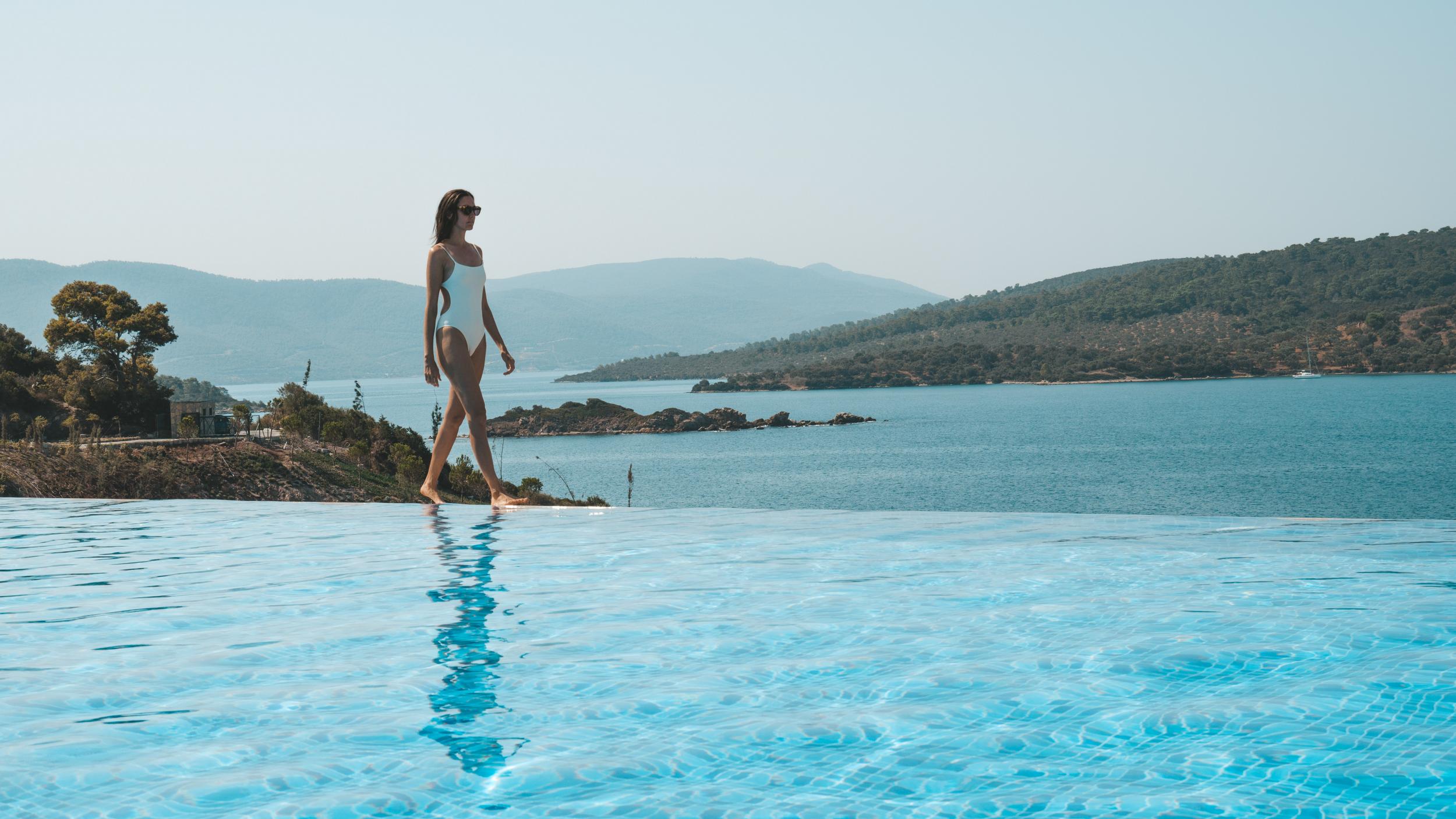 Plenty of activities are offered for those who can drag themselves off a sun lounger, such as traditional tile painting or watching a film for free at Cinema Paradiso – an outdoor screen set on the hill. Guests can enjoy drinks, popcorn and candy floss from the comfort of little sofa seats on the grass.
Nuts and bolts
Room count: 91 hotel rooms, 19 villas and one beach residence
Freebies: Tea and coffee, baklava, fruit and welcome drinks
In the bathroom: Mini toiletries are Lux*'s own Mama Aroma brand, and include razor and shaving cream, loofahs, toothbrushes and toothpaste
WiFi: Included
Extra charges: Airport transfers start from £30 one way, Jet-ski hire from €50, parasailing from €85, scuba diving from €100
Minibar prices: Beer 25 TL; wine 79 TL; Coca Cola 18 TL
Disability access: The resort is not suitable for disabled people as access is difficult
Pet policy: Pets are not permitted
Bottom line
Best thing: The private beach
Worst thing: The distance from the city – you can't pop into Bodrum on a whim
Perfect for: A break to recharge in luxury surroundings or a romantic long weekend
Not right for: Wild party-goers
Instagram from: The infinity pool overlooking the sea
Room rate: From €180 in low season or €450 in high season, room only
luxresorts.com/en/hotel-bodrum/luxbodrum